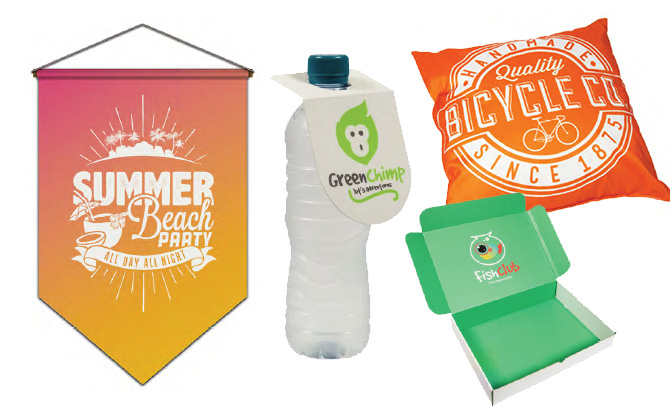 Want something to give away at an event or really help you stand out from the crowd?
Elan offers a wide range of promotional products to provide your business with a complete merchandising solution, helping to promote your brand identity and awareness. Modern digital print technology allows complex logos and images to be applied directly to the product surface.
We offer a wide range of promotional merchandise including mugs, bags, toys, golf products, magnets, keyrings, pens and sweets! In fact there are so many options, we have a whole website dedicated to satisfying your promotional merchandise needs.
You can ring on 01707 376 666 to discuss your options and how we can help you really stand out from the crowd.
or email sales@elangraphics.co.uk to request a catalogue.